Recently,our company successfully passed the occupational health and safety management system certification (ISO45001:2018).IS045001 is the development trend of occupational health and safety.Through IS045001 certification,employees can be effectively improved in safety awareness, safety and operational skills.Let employees consciously guard against health and safety risks, reduce the incidence of industrial accidents and occupational diseases, and protect the interests of employees.
The company attaches great importance to system construction,continuously establishes and optimizes internal management systems and processes, and always regards system management as a powerful measure to achieve standardization, standardization and process of the company's various management tasks, as an important basis for the company's daily operation and long-term development.Since the company's quality, environment and occupational health and safety management system certification work, with the strong support of the company's leaders and the joint efforts of various departments, standardization and programmatic management have become the company's corporate culture and become the work habits of employees.System management plays a key role in the company's system construction and process management with its advanced and efficient management methods, scientific and systematic management concepts.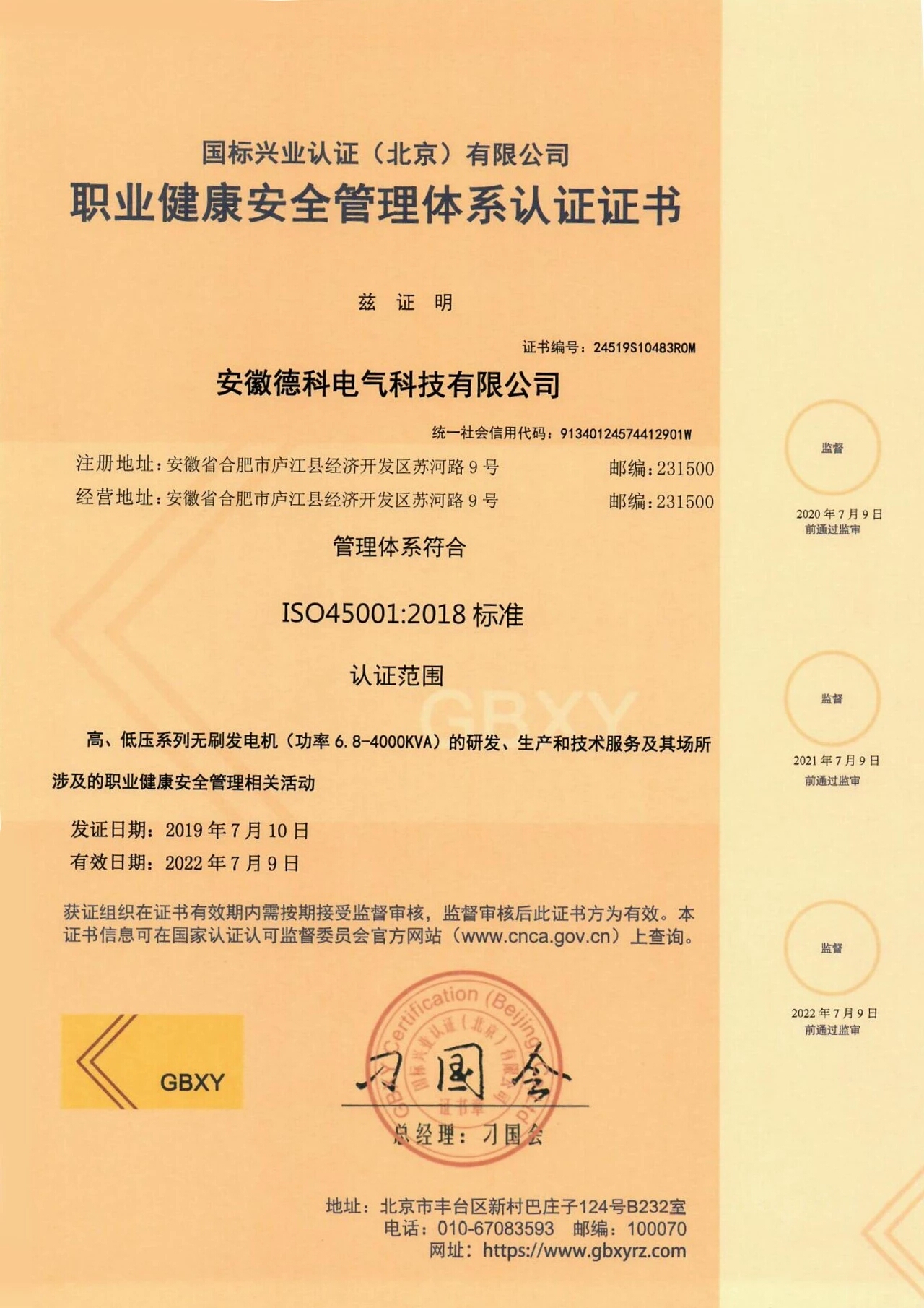 The successful passing of the occupational health and safety management system audit effectively improved the company's internal management level and market competitiveness.In the future, the company will continue to implement systematic,standardized and standardized operations in the quality, service, environmental management and occupational health and safety management system, further enhance the company's scientific management capabilities, and implement customer satisfaction-oriented corporate values, and continuously improve Enterprise competitiveness and brand value.